All Full Home Inspections Include Warranties- $25,000 in Warranty coverage

Residential Inspection LLC includes warranties with all Full Home Inspections, a NXT Structural Warranty,90 Day Warranty,Sewer Gard,Mold Safe,Recall Chek and a 5 year Roof leak repair coverage..Click on any of the items below to get all the details.
Sellers Warranty

Selling your Home,Have Residential Inspection llc complete a pre list Inspection.Receive the following benefits 120 Day Warranty,Mold Safe.5 Year Platinum Roof Warranty,and Sewer Gard and You can purchase a 18 Month Warranty for the fee of 12 Months and best of all its Transferable to your buyers. Call today for your pre list inspection.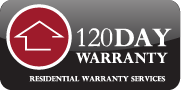 Home Warranty

When Residential Inspection llc performs a Full Home Inspection for either the buyer or seller you will get 6 months of Home Warranty for free.Details/Coverage items in application and brochure.Click on any of the warranty items below to get full details and application.